Education is the key to success, and success is mainly assessed by the type of employment that can be secured in the future. With proper education, you can acquire knowledge and learn the skills you want, which plays the most important role in getting the job you want. For companies providing jobs, the most important parameter is clearly the course certificate for each field, because all skills and abilities are equally condensed.
I said this, but it should not be forgotten that not all certificates get the desired job. And as the popularity of the general UGC course decreases in India, it is necessary to find a certification program. According to a new study conducted by the Indian Center for Economic Monitoring (CMIE), the number of unemployed people is higher than ever. In addition, there is no denying that companies currently prefer candidates with specific certifications in the required fields. The certification process is different from the standard course and helps to increase the chances of employment for a specific occupation.
Where can I get the right certification program?
Traditional institutions place too many restrictions on students who want to be certified. Soaring tuition fees, rigorous study time and the flexibility of the methods of learning show the inability of existing brick and mortar institutions in providing the skills needed for today's youth. do not worry. The grass on the other side is greener. The best way to connect your employment potential to higher standards is to choose upGrad's online certification program.
upGrad's online certification course gives followers exclusive privileges. First, it offers all the benefits of online programs such as maximum flexibility, low tuition fees, and more. Secondly, upGrad's top mentors and career support will help applicants be confident not only during the course, but also after completing the course. So let's look at a set of principles covered by upGrad through our online certification program.
Certification provided by upGrad
upGrad offers online certification in eight areas: data science, machine learning, big data, digital marketing, management, software, blockchain and insurance. Most segments have short (3 months and 4 months) and long (11 months) courses. For example, if you are an analytical assistant in data science and you want to learn predictive modeling, business problem solving, and machine learning, you can choose a three-month business analytics certification program. On the other hand, if you are a working professional and want to hone your skills to reach higher designations, you can opt for a 5-month PG certification in data science. There are a variety of options available in standard and PG certified formats for data science as well as candidates of all types.
Compete for yourself here on some of the different courses that upGrad offers. The decision to choose a specific certification program depends on the type of occupation you want. Regardless of course type, upGrad offers applicants some non-shared features and modules.
A comprehensive knowledge of all these exclusive offers, along with the standard benefits of the online certification process, allows you to choose the right one in the lot, in a way that will increase your list of candidates for the desired occupation.
Benefits of upGrad Online Certification Course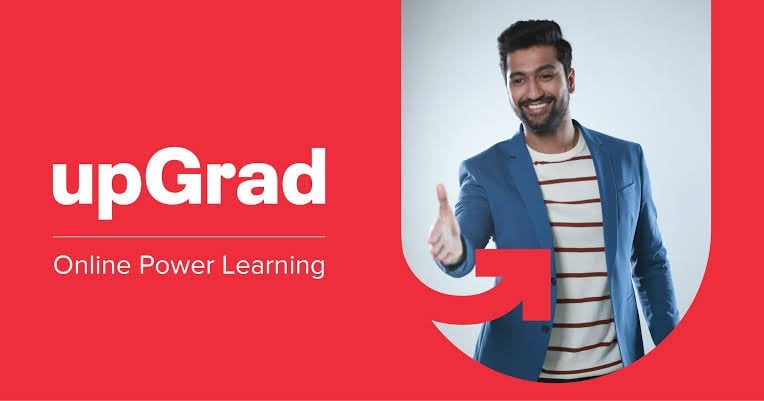 There are advantages to choosing an upGrad online certification course. Here are some of the most useful features, which are rarely offered by other online course providers.
Industry Certification Program
All certification programs offered by upGrad are completely related to the industry and are in high demand in each sector. UpGrad, software development, machine learning, technology and management, covers all greed and important areas. The best part is that each field offers different courses depending on course duration, certification, etc., all of which translates into greater flexibility. In other words, you can choose the program that best suits your job profile. Such a job. For many hours, this is required because the candidate does not have the option to obtain the required certificate.
Best mentoring
upGrad's online certification program is more than just an e-book, but also a recorded coaching session. Pursue all the programs upGrad has to offer and you will be a personalized mentor. You can ask a question related to a topic, ask a question, or discuss right on the platform. The resolution is quick and to the point. In addition, it can support a strong peer network. Throughout the process, clarifying appropriate instructions and all doubts will help strengthen the knowledge base and increase skills, thus increasing the chances of employment.
* Get along well with your personal student success mentors.
* Get answers to all your doubts through a network of academic peers through live sessions and discussion forums
* Network, collaborate, and learn with collaborators placed in cohorts
Lecture at the best university
In addition to its own online certification, upGrad also endorses many programs in conjunction with top universities such as the University of Cambridge, BITS Pilani, MICA, and more. Undoubtedly, such sterling and certification of highly desirable institutions have excellent acceptance in the industry. It is undeniable that the company will put on the list of candidates the candidates who have the necessary certification at the University of Cambridge than most applicants. First Online certification Upon completion of the program, the relevant university will also provide an alumni certificate.
* Learn concepts from key professors in data, technology and management.
* Become an alumni of one of the best universities in the industry
* Attend on-campus base camps, hacker tones and graduations
Industry immersive learning and strong career support
Learning is not just memorizing words. You need to acquire practical knowledge on the topic of interest. The increase in unemployment and the number of cases of companies firing permanent employees is often due to a lack of technical knowledge in the sector.
* Projects and case studies of major companies in data, technology and digital
* Solve real industry problems with sponsored projects and hacker tones
* Receive detailed personal feedback on all project submissions.
* Get personalized career advice through 1-1 sessions with industry mentors.
* Interview preparation through resume review, hands-on testing and mock interviews
* Access exclusive recruitment opportunities through partner companies and recruitment drives
Moreover, India's unemployment rate in the last fiscal year stood at an alarming 6.1 percent. Nevertheless, you always have a better way to go and stand out from the crowd. upGrad's online platform is equipped with practical learning modules that allow you to deal with real industry issues throughout your project. You can also get one-on-one feedback from experts and project managers, depending on the task.
Once you understand the benefits of upGrad's certification program, it's important to choose the right course to increase your employment rate. The utility mentioned above allows you to create a resume to suit your industrial requirements.
.